There are two sources for Real Estate performance which get a lot of attention from the media  – in particular, the Union Tribune – that I thought I would share with you and even elaborate.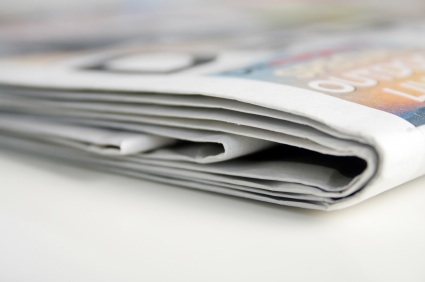 The first is the Dataquick results.  This resource is a very good snapshot of our County, broken down by geographic segments and even Zip Codes.  It's easy to understand and does provide real information.  For me personally, I have "heartburn" when the media use the Dataquick information to tell us "the State of our Local Real Estate Market."
Why?  Because is it only a snapshot for one month.  Granted, the Dataquick link below does give you the entire San Diego Dataquick update for the month of December 2014, as compared to the month of December 2013.  And while these median prices are an accurate snapshot of that one month – they can also lead you to believe that home prices are heading up or down, when in reality the that may not be the real trend.  Because one month does not make a trend.
So when the Union Tribune says the market is strong in one month's publication, and then states that we are heading downward in the very next month, you now have a better understanding of "how" they develop their headlines.
The other source of Real Estate data is known as the Case-Shiller Housing Index, out of UCLA.  This index and trend is widely accepted across the U.S. as being a fair read on the trends of average Single Family home prices, including our own San Diego market.
The Case-Shiller model uses mathematical algorithms on a rolling 3 month average, to set points in line on the graph – which helps us see our market trends.  By using a rolling 3 month average, it "smooths" out the results of any one month (unlike the Dataquick model) and gives us an accurate picture of our countywide average home prices.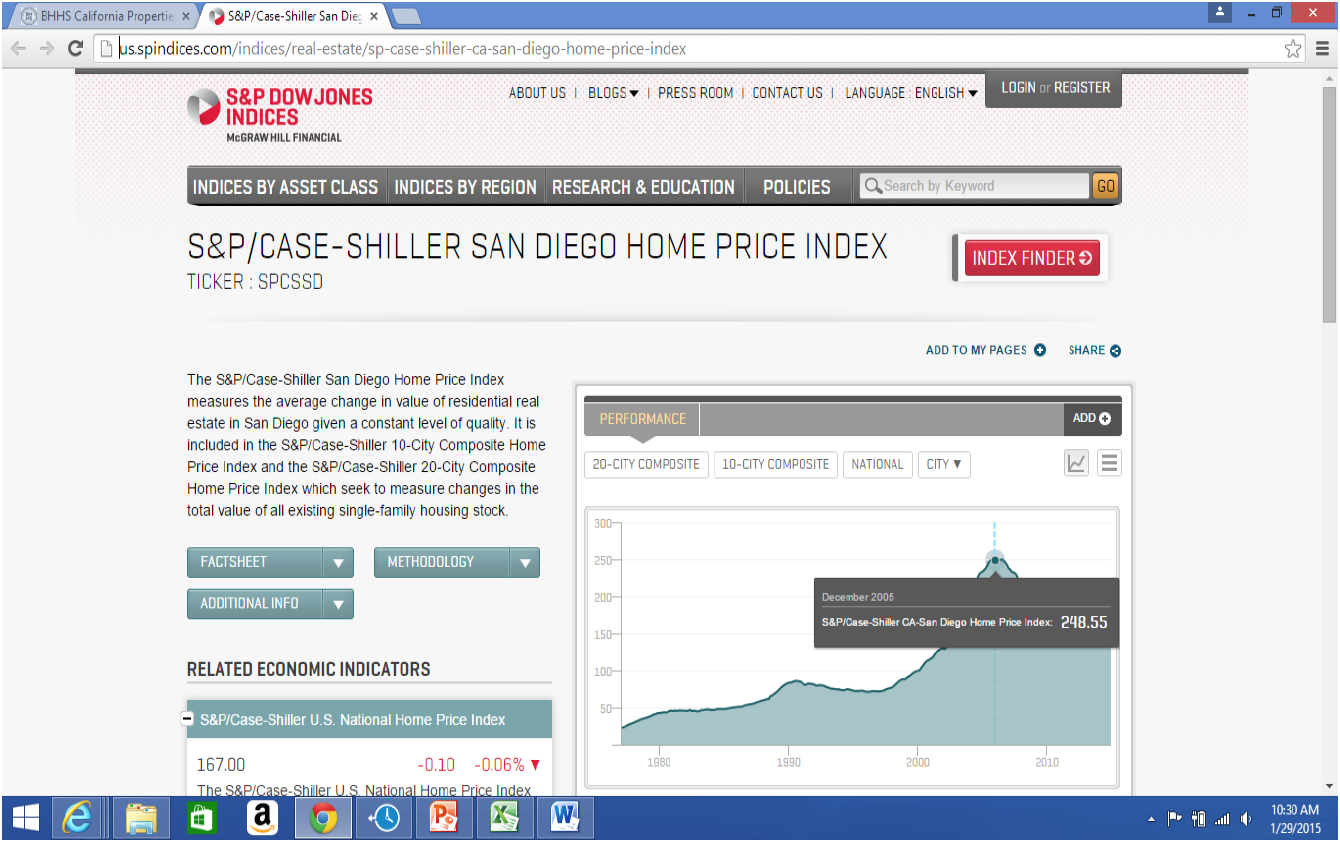 Now we cannot drill down to the zip code level in the Dataquick model, but you can move your mouse across the actual graph and it will show you the index at any given month going back over 20 years. And this will help you see the average increase, and decrease in home values.
For example in November of 2013, the index was at 194.51.  When compared to one year later – November of 2014, we see the index rising to 203.66.  This difference (203.66 – 194.51 = 9.51 or a 4.70% increase) shows a slightly less than 5% increase in Countywide housing values over that 12 month period.  So, one could easily assume that our overall residential trend for the county is still on a single digit climb.   A snapshot of the San Diego trend line is listed below.
As always, if you have any questions or know of anyone with Real Estate needs, send me an e-mail or give me a call.
Best wishes, 


Al Rex
Realtor BRE# 01377312
760-473-8572
www.AlRexRealty.com